Thousands of fete goers flocked to Samuel Gilbert Public School on 16 August to enjoy 16 carnival rides, 50 market stalls and food, games, prizes and fun.
"Sunshine, clear skies, smiling faces... We couldn't have asked for a better day..."
The Great Fete got off to a theatrical start with popular tunes from the school's bands, followed by vocal ensembles and dance groups in the hall.
It wasn't long before the Bat duo emerged – ready to fight crime and show off their costumes. They faced stiff competition from 200 face-painted fete-goers including 'Spidey' and other intrepid heroes.
Only carnival rides could save Batman now, including Dodgems, RoundUp and Pirate Ship. Around 900 fete-goers chose 'unlimited' rides armbands – while families enjoyed sunshine, snow cones and picnics on the grass.
The Food Court kept all the action heroes fed, serving up a delicious range of Korean, Indian, Italian, Turkish and other international treats. The Aussie BBQ was popular. Overall 2,000 cold drinks, 1,000 coffees, 900 sausages and 600 hamburgers were sold – along with hundreds of gourmet snacks, cakes and treats..
Did anyone spot the Bat duo doing a spot of shopping in The Great Fete's wonderful market stalls? Or browsing bat games or home wares in the ever popular Trash n Treasure?
We did catch Batman posing with real 'super heroes': Glenhaven Rural Fire Service, SES, St John Ambulance Service and NSW Police.
With or without Batman... there were plenty of smiling faces in interactive stalls, games and sideshow alley.
Plenty of smiling faces everywhere on fete day...
Including those of our generous Great Fete supporters and volunteers...
Thank you everyone for a fantastic Great Fete 2015! Fete coordinators Jackie Coleman and Sarah Dowthwaite plus the many dedicated, hard-working individuals, businesses, school staff/students and community teams who make The Great Fete possible each year!
Photos thanks to Rajesh Photography.
Face Art by artists including Nat's Fancy Faces.
PS: We did find Batman again... hanging out with friends.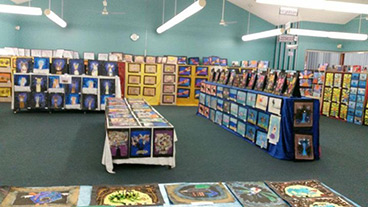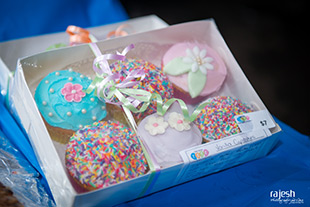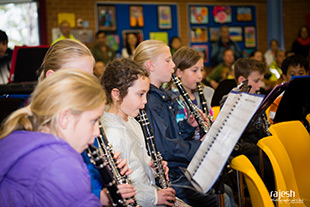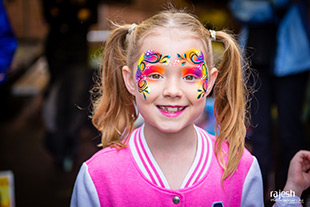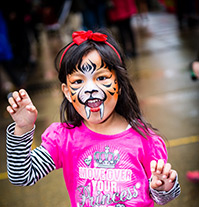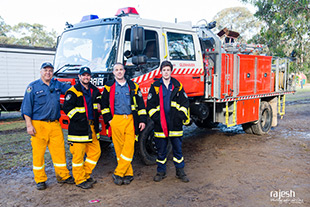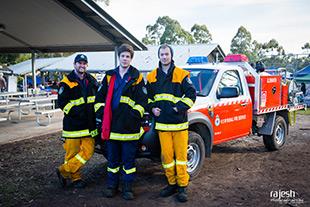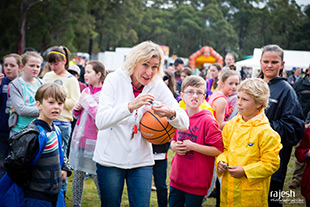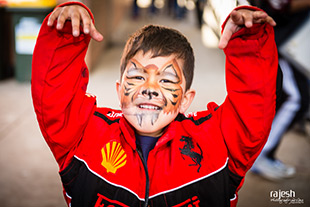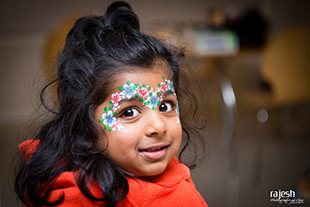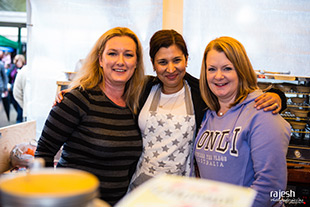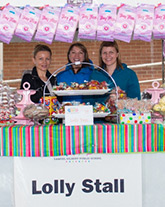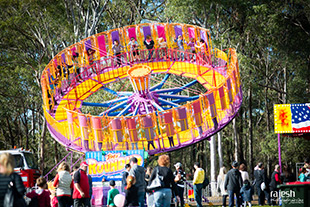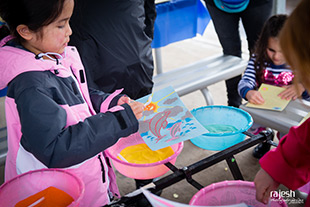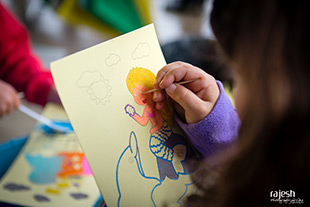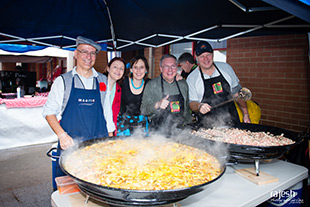 What a great day we all had at the 2014 Great Fete at Samuel Gilbert Public School. Not even morning rain could dampen the spirit of fete goers who turned out to enjoy rides, stalls, entertainment and games. The day ended in a burst of afternoon sunshine.
At first it was like umbrella land...
Then the hall filled out with people watching band, vocal ensemble, dance groups and karate.
Meanwhile the food court was busy cooking up some hot, delicious cuisine (...and having a dance too, thanks Spanish Stall). The stalls included Korean BBQ, Indian, Spanish, Kidz Canteen and more.
The Rides were already running hot and continued throughout the day, with crowds peaking during the afternoon sun.
Face Painting was back this year, keeping our talented artist Nat busy throughout the day!
Other popular interactive stalls included Sand Art, Beauty Clinic, Fish Frenzy and Decorate Your Own Cupcake
People had just enough time to enjoy some 'sweet treats'...
...Before rushing off to catch the dunk machine in action
Then it was back to check the prizes in Lucky Envelopes, Silent Auction and the Raffles
Do a spot of shopping and check out the children's art display in the library
(art shot thanks to GF Committee)
Greet our helpful Emergency Services that included St John's Ambulance, the Fire Brigade, Rural Fire Service and Police. ...
Thanks to everyone who attended. It was great to see so many happy faces...
A big thank you to our Fete Coordinators and Volunteers.
Thanks also to our many sponsors and supporters - including Platinum Sponsor Castlehaven Real Estate
Thanks again to Great Fete Gold Sponsor, Photographer Rajesh Kumar for photos. For more great photos Rajesh took at the fete, and to inquire more about his services, contact him via https://www.facebook.com/rajeshphotographer
Clear skies, coloured balloons and floating bubbles filled the air as record crowds flocked to The Great Fete at Samuel Gilbert Public School in Castle Hill on Sunday 18 August 2013. Thousands of fete goers enjoyed 14 amusement rides, stretch hummer rides, games, performances, prizes and more than 65 market and food stalls.
"Thousands of satisfied fete goers walked away with a day to remember... that's what great fetes are all about." Principal Andrew Bowmer.
In keeping with Great Fete tradition, the oval was filled with ride seekers and families resting on chairs and blankets in the sun.
Food stalls ran hot all day, providing international gourmet delights, as well as an Aussie BBQ and Kidz Canteen.
Sweet and cake stalls provided melt-in-your-mouth fete delights like coconut ice, chocolate coated strawberries and exquisitely decorated cakes.
Bands played, dancers leapt and singers hit all their high notes as students from Samuel Gilbert and other local community performance groups took to the stage. Special thanks to Carolina Peters for band images.
The Games Gallery was full of colour and excitement with Fish Frenzy, Hoopla and Dunk the Principal and Teachers providing some light relief in the sunshine – while interactive stalls like Sand Art were a popular stop.
Trash and Treasure offered up some stylish wares, as well as bargain buys in books, DVDs and toys.
The market stalls were filled with sparkle and colour, entrancing shoppers with toys, jewellery, candles, hand-made clothes, jams and other delights.
Some great student artwork was on the display in the library. Special thanks to Diana Amos for artwork photographs.
Who can forget our community and emergency services, the police, fire brigade and St John's Ambulance, always a warm and welcome presence at The Great Fete.
And who can forget the key fete coordinators/facilitators and all the voluntary coordinators and helpers
special thanks to Peter Secheny for being our Fete Day official photographer.